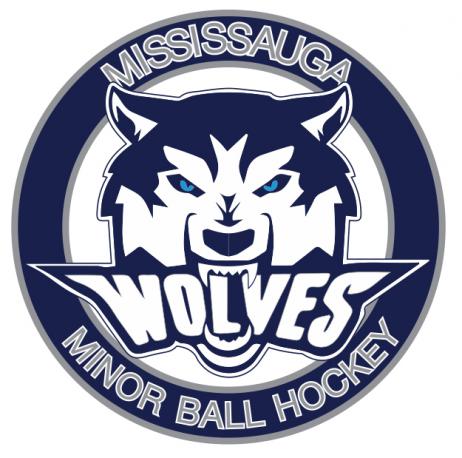 The boys and girls looked slick in their white and blue jerseys kinda looking like the Toronto Maple Leafs but they certainly didn't play like them as the Wolves ran out of their cages with 3-2 and 8-1 victories on Saturday over Halton and Bradford respectively. On Sunday they would drop a close one 5-4 against New Tecumseth. But Monday was the day we crowned a Champion. It started with an early morning win over Bradford 8-1 and that set up a rematch with New Tec. New Tec was the favorite. They had the home crowd behind them. A partisan crowd looked on. The barn was loud! It had all the makings of a fantastic game. And it lived up to the hype. A back and forth game saw both teams exchange chances. Both goaltenders standing tall when they had to be. But when the final buzzer sounded it was the Mississauga Wolves who ran supreme with a 2-1 victory. Congratulations to all the players and coaches. It truly was a fantastic Family Day long weekend! We would like to thank all the people involved including the parents. A special thanks to the coaching staff of Tony Benjamin, Jermaine Dorsett and Roberto Bertolo. Thanks for giving time back to the kids and helping them achieve their goals.
Congratulations to J.R. Bertolo-Dorsett who was named MVP Defenceman.
And Colton Benjamin who was named Tournament MVP.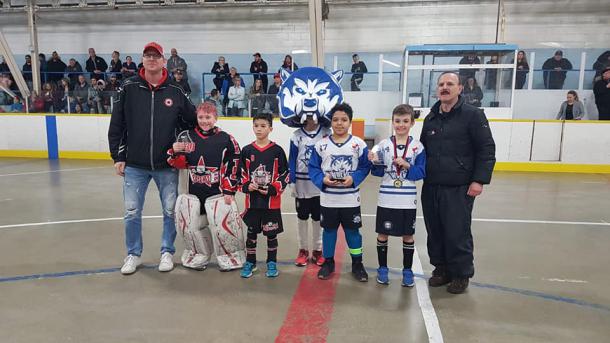 ;
Mississauga Wolves - 2020 OBHF Novice Winter Provincials Champions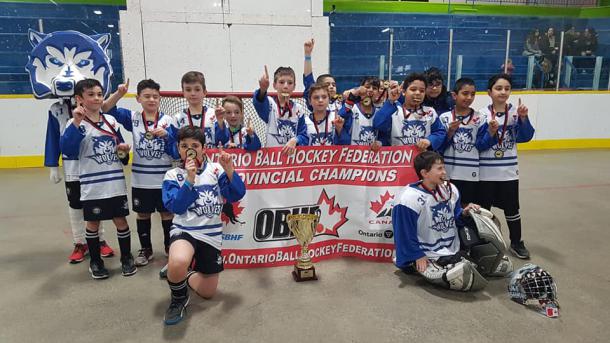 ;